Featured Analyst: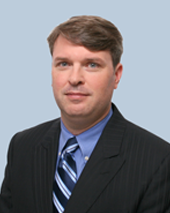 Kevin Kieller

Partner, enableUC
Microsoft's recent Ignite event had some critically important announcements for enterprise communications. Namely, Microsoft's new Team Collaboration offering, Teams, will be its primary communication/collaboration client in Office 365, eventually displacing Skype for Business in that role.

However, Microsoft also announced a new release of the on-premises version of the Skype for Business server, indicating that Skype for Business will continue to be a CPE play for the enterprise for at least the rest of this decade.
In this Webinar, Enterprise Connect's leading expert on the Microsoft enterprise communications/collaboration environment, Kevin Kieller, will review the key Ignite announcements and give his assessment of what they mean for the enterprise, then will open the session to your questions.

You'll gain vital, timely information about the future of your Microsoft communications/collaboration planning, including:
What's changing in Microsoft's roadmap for Skype for Business, and how will this affect your migration plans?
What's Microsoft's plan for Teams, and what questions should you be asking about this new platform?
What do Microsoft's Ignite announcements suggest about the future direction of the industry?